ANTELOPE VALLEY CONSERVANCY
The Antelope Valley Conservancy was founded in 2005 as a community managed conservancy. AVC has fulfilled habitat preservation and restoration projects for state agencies, counties, local agencies, and private landowners.
Antelope Valley Conservancy holds California Department of Fish and Wildlife Authorization to Hold Mitigation Lands in Regions 4, 5 and 6. If you are interested in mitigation fulfillment, please click here for the AVC Application for Mitigation Evaluation.
Recent accomplishments include doubling our burrowing owl preserve acreage, supporting rare plant preservation for the Los Angeles County Sanitation Districts, and garnering state approval for the Rift Zone Conceptual Area Preservation Plan (CAPP).
Mission Statement and Motto
ANTELOPE VALLEY CONSERVANCY'S MISSION is the acquisition and stewardship of native habitats, watershed resources, and lands that offer community value. Our mission acknowledges future generations' interests in land that maintains community character, ecological function, and scenic beauty, as well as the right of nature to retain territory, particularly functional habitats and connectivity.
AVC's MOTTO is "biological integrity, fiscal accountability, and community transparency."
How to Get Involved
Volunteers bring a variety of skills and talents to the conservancy, making it possible to expand our capacities. Meetings are held every couple of months and every meeting features volunteer training about AVC's projects, policies, and the Land Trust Alliance Standards and Practices that we follow. Meetings are being held electronically due to the Covid-19 pandemic. If you have any information to discuss with the board, just let us know.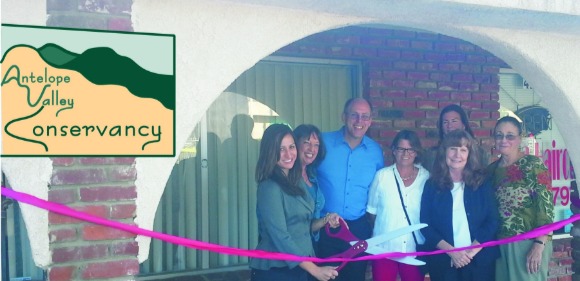 ANTELOPE VALLEY CONSERVANCY
PO Box 3133
Quartz Hill, CA  93586-0133
(661) 943-9000
avconservancy@yahoo.com

Follow AVC on Facebook and Twitter, or email us at avconservancy@yahoo.com